New Quick Quote Version 12 with built in Mileage Service Kits, Invoicing, Work in Progress, Accounts Receivable, Sales Reports, Mailing Lists, Inventory, Service Reminder Letters, Parts Ordering, Customer History and More!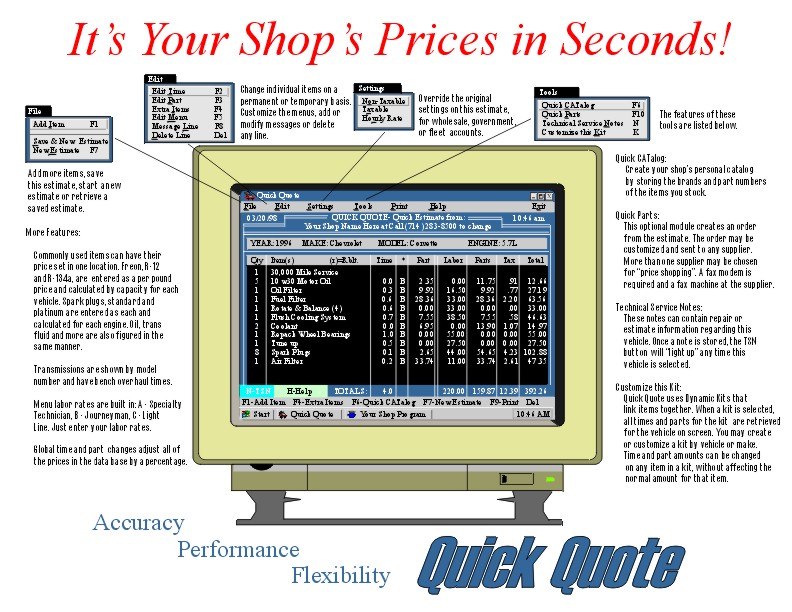 Quick Quote is also integrated with most major shop management programs.
Quick Quote runs in DOS, Windows, Windows 95/98/NT/2000/ME/XP, OS2 and on networks.